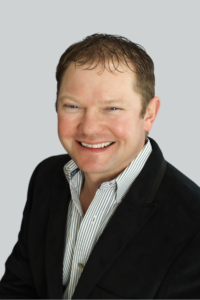 Ty Scoggins
As a Susser Bank Mortgage Loan Officer in the Central Texas area, Ty Scoggins brings enthusiasm, high energy, and a thorough dedication to his clients. He joined Susser Bank in March of 2023 and continues to positively impact teams of realtors and title agents with his strong work ethic and dedication to providing solutions.
Ty brings nearly five years of mortgage experience, having served previously as a Mortgage Loan Officer with City Bank Mortgage and Affiliated Bank Mortgage.
He received his Bachelor of Business Administration degree from Tarleton State University in Stephenville, Texas. He was awarded an Associate of Biblical & Theological Studies degree from Missouri's Kairos Bible Training Center in 2007.
Ty, his wife and his son, reside in Lorena, Texas on their family-operated cattle ranch.
Contact Information
8805 Woodway Drive, Woodway, TX 76712

Mobile: (254) 744-3813
NMLS #1786393